Bubbles & Buckets 2.0
Bubbles & Buckets 2.0 Overview
Moore Park Golf and The Sydney Golf Academy are excited to announce the second instalment of its highly popular Ladies in Golf Event – "Bubbles & Buckets".
To be held at Sydney's best under lights driving range, the event will be a great introduction to the game in a fun and friendly environment with the chance to network with likeminded women.
Guests will enjoy unlimited balls, club hire and a VIP private area on the range. The event will feature coaching from Sydney Golf Academy's PGA professionals and long-time champions of growing the ladies' game across Moore Park Golf and Sydney – Bobby Walia and Skye Choueiri.
The Event
Thursday, May 20
4.15pm – 6.30 pm
2 hours PGA pro instruction on the range from Bobby Walia and Skye Choueiri
2 x W Seltzers by Wayward Brewing Co
3 Canape Package
Network with likeminded women whilst having fun and learning some more golf tips on Sydney's best driving range
$99 pp
Prizes to be won:
All attendees will have the chance to win a Callaway Big Bertha REVA (valued at $829.99) by hitting the longest drive on the night
Go in the chance to spend an afternoon on The Wayward in Sydney Harbour for you and six friends by sharing your best social media post from the event*

The Coaches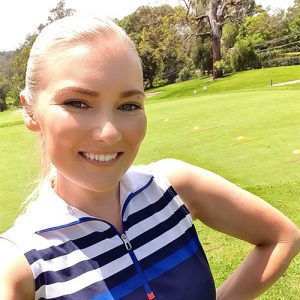 Skye Choueiri – "KISS – "Keep It Simple Skye" – is a simple to understand, fundamentals-based teaching philosophy that I have developed over the years."
Bobby –  "My goal is to gain insight into where students want to go with their game and where they think they are going wrong. Teaching with the client's point of view in mind achieves a higher absorption, retention, and improvement rate."
For bookings or more information, please contact us below:
Mat Barnes
Golf Operations Manager
T: (02) 9662 5109
mbarnes@mpgolf.com.au
Nicholas McRae
Corporate Sales Manager
T: (02) 9662 5100
nmcrae@mpgolf.com.au
*Terms and conditions apply.