Buckets & Bubbles
Moore Park Golf and The Sydney Golf Academy are excited to announce their inaugural Ladies in Golf Event – "Buckets & Bubbles".
To be held at Sydney's best driving range, the event will be a great introduction to the game in a fun and friendly environment with the chance to network with like-minded women.
Ladies will enjoy unlimited balls, club hire and a VIP private area on the range. The event will feature coaching from Sydney Golf Academy's PGA professionals and long-time champions of growing the ladies' game across Moore Park Golf and Sydney – Bobby Walia and Skye Choueiri. After the range, ladies will enjoy our great hospitality at The Park View Terrace with a three-canape package and piccolos of Dunes and Greene Sparkling White with the chance to practice their short game on our practice putting green.

The Event
Thursday October 29th
4-6 pm
45-60 minutes on the driving range including PGA coach assistance followed by 60-75 minutes on the patio with drinks, canapes and putting instruction
Three canape package and 2 x small bottle of Dunes and Greene Sparkling White
Cost – $99pp

The Coaches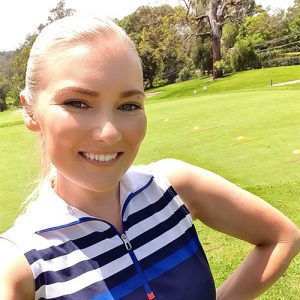 Skye Choueiri – "KISS – "Keep It Simple Skye" – is a simple to understand, fundamentals-based teaching philosophy that I have developed over the years."
Bobby –  "My goal is to gain insight into where students want to go with their game and where they think they are going wrong. Teaching with the client's point of view in mind achieves a higher absorption, retention, and improvement rate."
For bookings or more information, please contact us below:
Mat Barnes
Sydney Golf Academy Coordinator
T: (02) 9662 5109
sydneygolfacademy@mpgolf.com.au
Nicholas McRae
Corporate Sales Manager
T: (02) 9662 5100
nmcrae@mpgolf.com.au